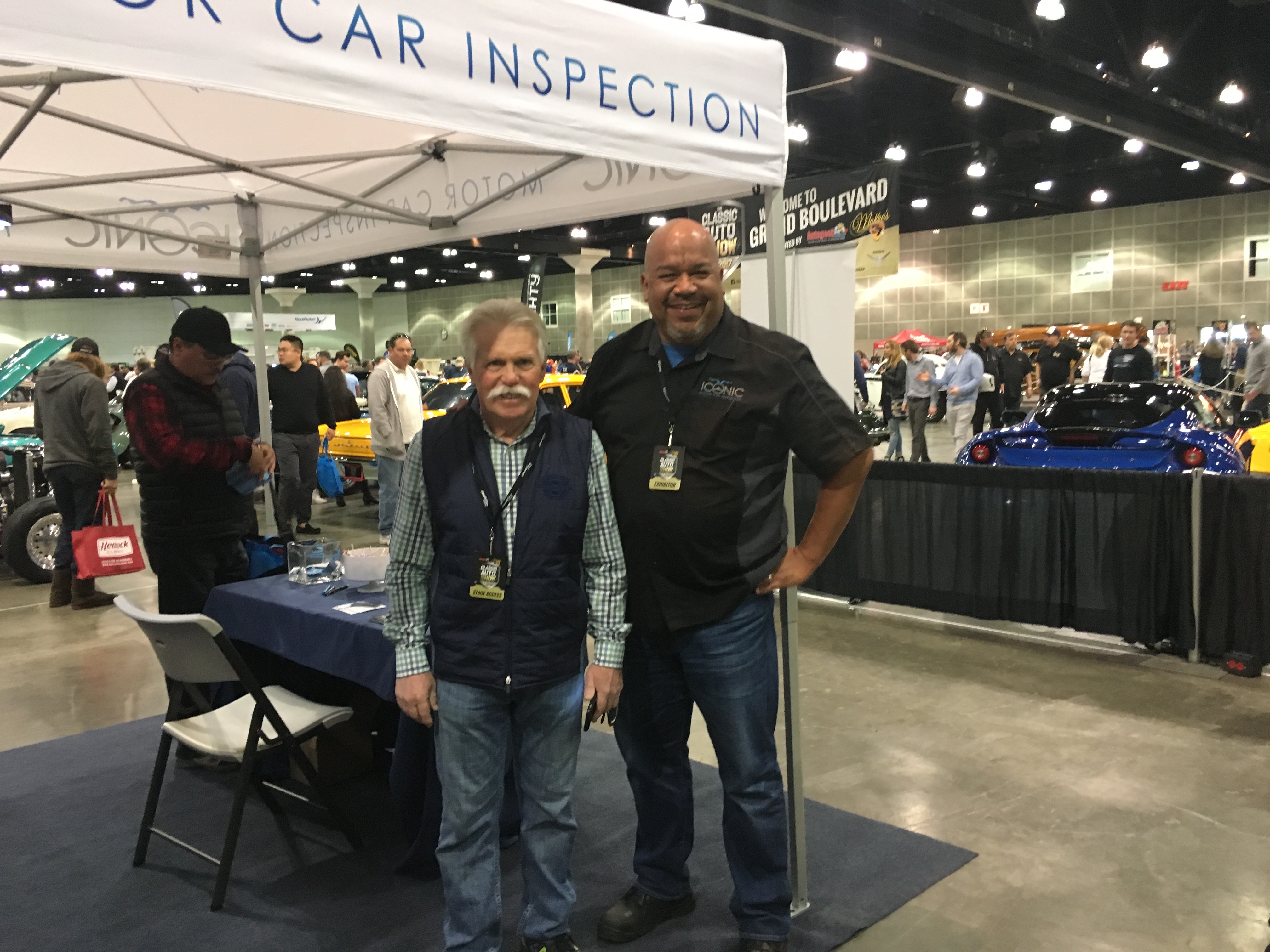 Experienced Automotive Service Technician
Iconic Motor Car Inspection – Trustworthy, Competent, Best In The Industry!
Iconic Motor Car Inspection of Los Angeles is a premier pre-purchase inspection company serving most of California. We can proudly state: IMC is not a nationwide company or a brokerage firm that uses a network of sub-contractors.  Experience the difference of commissioning our team members to work for you.  We can unequivocally guarantee a consistent level of top-notch service, quality and deliver results.  We don't meet expectation we exceed them!   – Henry Diaz
Our senior condition analyst brings more than 25 years of diversified automotive experience. This experience represents an array of honed skill sets in the areas of the experienced automotive service technician, service advisor, collision assessor, and procurement consultant. We are a customer-driven company that embraces state-of-the-art technology, a precise focus on accuracy, a quality driven organization that ensures our clients receive a responsive and reliable service.
Our comprehensive reports have several useful applications. Our reports provide decision-making information as opposed to generic data. Our methodology and output provide an unbiased assessment of the status of a vehicle's condition. This will allow you to assess all the components of a vehicle and make the best decision for you as to whether you should purchase the car you are looking at based on its selling price, potential cost of repairs and actual value. A benefit of our approach is the mitigation of risk due to errors, or even worse, misinformation or misrepresentation. Our reports are an extremely vital part of the negotiation phase before you buy. These reports provide you with the proof that you need of what the car is really worth. A simple motor inspection can save you tons of money in engine repairs if you have an oil leak or something else that is drastically wrong with the motor. If you are deciding what initial price you are looking to offer for a vehicle or if you are trying to haggle for a different price due to specific factors.
If you need vehicle, transmission, or motor inspection, we can do it all. With a team of experts who are not only experienced automotive service technicians, but also automobile appraisers and professional car inspectors, we will be able to give you detailed responses explaining each aspect of the car and its condition. However, if specific car terms are not easy for you to understand, we can also explain what the part does and how it affects the car's performance in a way that anyone will be able to understand. Contact us today to help you determine if the vehicle you think is your dream car really lives up to your expectations before you buy it. We will even meet you at the car's current location!